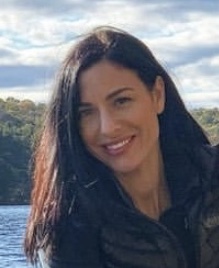 Moriah DeAngelis
Chalet Administrator
Moriah DeAngelis, Assistant Administrator of The Chalet, is a familiar and beloved face for everyone at The Village at Waterman Lake. As Front Desk manager at The Courtyard for more than a decade, Moriah has been a resource for every person who passes through the doors. You may have enjoyed Moriah's piano performances weekly and at Village events throughout the year. As a trained Health and Fitness Life Coach/Personal Trainer, she has creative perspective and global solutions to whatever may arise in her path.
Born in Vermont, Moriah grew up in many places including Colorado, Michigan, Massachusetts, Connecticut and Rhode Island. Home schooled, her education included travels to Africa, England and Germany as well as to other states in the US and Canada. A lover of horses and riding, she practiced dressage throughout New England. Moriah's music training began with piano lessons at age 4 and included studies at Atlantic Union College and Thayer Music Conservatory in Lancaster MA..
Moriah lives with her son, Michael, in Foster, RI.